Mobile Game Jam!
PLAY OUR GAME
All criticism is greatly appreciated!
Thank you for the Frontpage!
First Time Jam
For my first ever participation in a NG game jam, I couldn't of asked for a better team!
BobbyBurt, MrPakoMan, RedAndrew, 0chin, Cryptospore All did a fricking fantastic job!
Oh and Kill me if I don't mention Dry and PKToastyVA for their Amazing Tracks they created,
they're so talented!
Give their stuff a listen if you haven't already.
Also check out CryptVoice!
Development
Every meeting was progressive, and everyone gave great input!
First week was a bit spooky with a lot of ideas being thrown around with not a lot of action happening, but once we settled, development kicked into gear fast and hard. Bobby's a king for handling it all, and Mr.Pako and Andrew absolutely crushed it with the animating.
Concepting was fun! Here are some I did.
Lots of cool Games were made,
Here are some of my favorites from the Jam:
Thank You Stepford And TomFulp for this opportunity!
Keen for more Jams in future :)
ALSO
Happy Clock Day!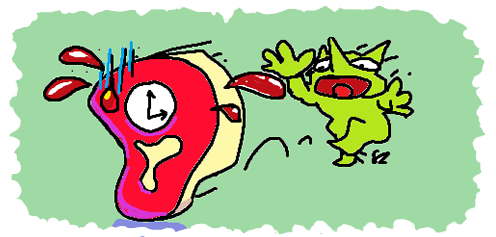 Hope you all had a great Clock Day, here's a Fella chasing my clock oc
(sorry if steak clock has already been taken)
Shame Triothy Day isn't happening this year :(
B
Peace!